It's coming home. It's going to Rome. The Euro 2020 final as a neutral
The 2020 Euro's Final: England vs Italy
The 2021 European Football Tournament has shown once again why football is the best sport on this earth. Fans back in stadiums. Balls in nets. Limbs in the air. This is what we live for as fans.
Like most things, the incredible high's are always there alongside the lowest of low's. These tournaments always provide the echo chamber of football with many things to discuss. Whether it be every teams response to the very unfortunate Christian Eriksen incident, Italy's ode to Spinazzola, or even your Fifa Career Mode obsessed mate talking about the young guns like Locatelli and Damsgaard who are now on the radar after this tournament, there's not a conversation without mention of the above.
Despite everything this Euros has produced, it has all boiled down to one last fixture. England vs Italy. Three Lions vs the Azzurri. Southgate vs Mancini. While we know it'll be a great game, as a neutral, it's hard to decide who to go for. Hopefully this blog will help you pick, should you wish to choose…
England
There's no denying every English and slightly English person you know is on Cloud 9 right now. Beers taste better, shit weather doesn't matter. Everyday seems like a good day for the pub. It's obvious. This is England's first final in 55 years, and it's at home. The stars have aligned for Southgate's men.
England have a strong squad this time round too. Not something that's unusual, but this team is clicking. Despite the slower start and few goals, they've found their rhythm and aren't holding back. Bukayo Saka is proving time and time again that he's some talent, Luke Shaw has made the left side his own, and Raheem Sterling is treating every game like his last, to good effect. The best part about the squad is that a lot of them are thriving off the hurt from the Russia 2018 World Cup and the young guns are settling in fast.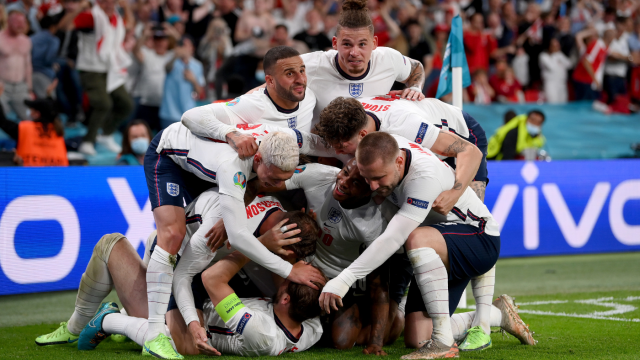 Defensively they've only conceded the 1 goal against Denmark. A massive feat. In doing so, Jordan Pickford had set a new record out the longest spell to not Concede in an England Shirt.
All in all, the England squad, and the country, have the right to feel confident about their chances. Whether you can bear hearing "It's Coming Home" or not, you can't deny that they deserve to be there.
 You can check out our England socks HERE
Italy
On the other hand, the Italians have been in sync for a long time prior to the Euros. After missing out on the 2018 Russia World Cup after a loss to Sweden, Gli Azzurri called in Mancini to repair the damage and my god has he done that and more.

Unbeaten in their last 33 matches, the Italians have become more than a team. They're a force. They're a presence. They're intimidating in every position. Donnarumma was tasked with taking the reigns from Buffon and hasn't missed a beat. The partnership of Chiellini and Bonucci has a certain bittersweet allure to it. Knowing it's most likely their last Euros you can see that they're living in the moment and you can see what every tackle, every block and every step means to them, and it's beautiful.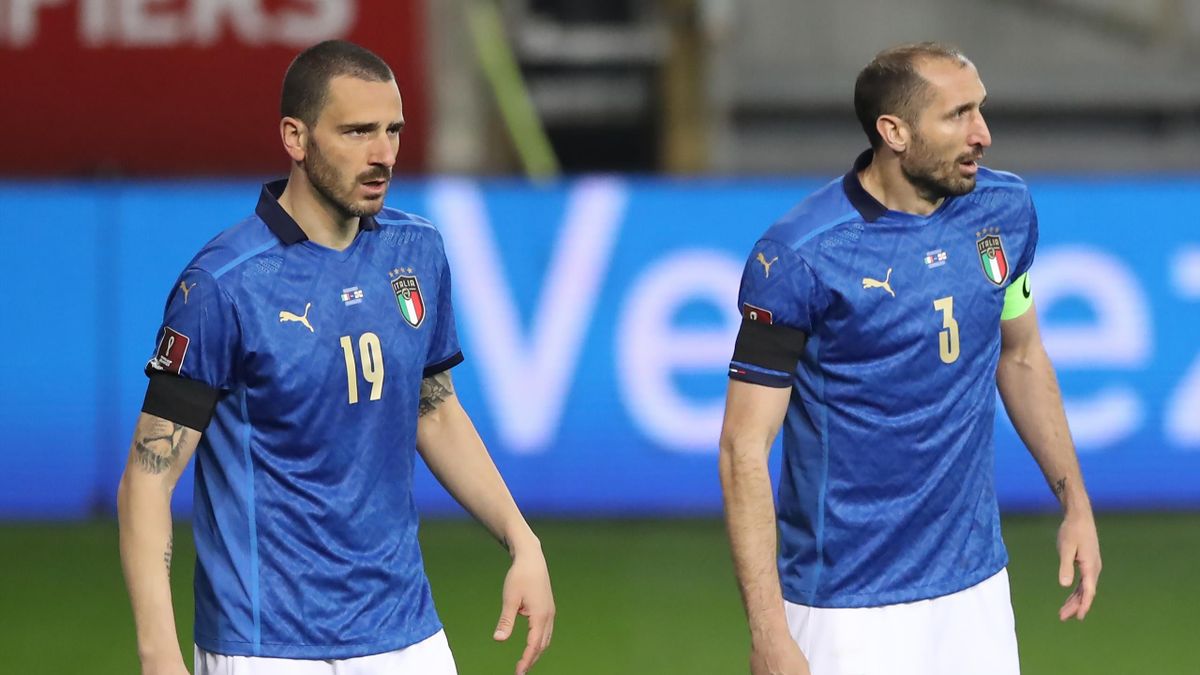 Up front and in the middle, they don't lack anything. Smart distribution, clinical finishing and ruthless dribblers, they can hurt you from anywhere and that's what makes them so god damn exciting to watch. The other aspect of their motivation is the loss of Leonardo Spinazzola. Personally, he was my player of this Euro's and is a massive loss to the team, but after their win over Spain, you can see he is very much in the hearts and mids of the squad.
Similar to England, Italy are rightfully in the final and deserve nothing less. Style on and off the pitch with their gameplay and incredibly dapper bench, they'll be leaving nothing on the pitch at Wembley.
You can check out our Italy socks HERE

In conclusion
England vs Italy will be an immense game. Probably one of the most exciting finals I've been alive for. Ultimately, there will only be one winner.

Personally, I find it hard to pick a side, but after watching Chiellini live in this tournament, I swing towards Italia. His laughing and cheering during the Spain shootout has made me relish moments even I live, for what they are. I can only imagine how he'd feel if Italia win.

But I guess time will tell… Who are you backing?
1 comment
Thank you the final third for those great Baggio #10 socks 🧦 Italy 🇮🇹 to win 🏆 Forza Azzurri 🙌⚽️✊
Leave a comment